Our entry in Greece during the Corona time
Before entering Greece
Before travelers start their flight, they must fill out an online form at least 24 hours before departure for Greece. The so-called "Passenger Locator Form" or PLF for short. Those arriving from risk countries must have a COVID-19 test carried out in advance. Since Germany is currently not a risk country, this was not the case with us. We have also received a reminder email from our airline that we have to fill out the form 2 days before departure date.
We logged on to our airline's website using our contact details and found the form there without any problems. We recommend leaving the questions or the website in English and not choosing your own translation into German. This can lead to incorrect translations or the question and answer fields no longer match. In total there were 3 to 4 sub-pages that have to be filled out. First and foremost, it is about your own contact details, where you will be (hotel, address, etc.) and whether you have already shown symptoms. The whole procedure took no more than 15 minutes.
Entry into Greece
In the night before the date of entry, usually automatically at 00:10, you will receive a confirmation email with the QR code after you have registered. This must be presented when entering Greece. That is why we have printed out all the important documents in advance so that we have everything available. When we arrived at Hamburg Airport, it was very empty. We were there about an hour and a half early.
There weren't many people there. Our check-in was also quite short compared to the usual circumstances. The security check was neither more complex nor more time-consuming than usual. Given these conditions, we had expected that the aircraft might also be quite empty. However, this was not the case. Every row of the plane and almost every seat was used. There were only a few seats available. Drinks were served as usual and we were offered a little something to eat. The mask was briefly removed for consumption, but then immediately put back on. Despite the mask, it was a pleasant flight.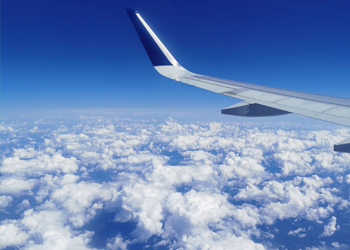 Arrival in Greece
Arrived in Athens, the QR code was checked directly. A COVID-19 test can be carried out for individual travelers when entering Greece based on certain criteria. Alex and I were not asked to take a test. In addition to the control, an area was separated with barrier tapes. Here temporary white booths were set up where the tests were carried out.
Some people were there. A possible test is probably based on an algorithm that leads to a risk assessment based on the login data received. The test is free for travelers. Self-isolation must be maintained until the test result is available. The duration of self-isolation is specified as 24 hours; according to the PLF, onward travel to the destination address stated in the registration is permitted. Only people who tested positive receive a notification.
After collecting our luggage, we immediately went to look for a taxi. The goal was our Airbnb apartment, which is located in the center near the Acropolis. Our taxi driver was german and provided us with a lot of new information and input throughout the journey. The taxi rides are generally set at a fixed price. Between 35-45 euros is appropriate for such a long ride towards the center. From experience of previous vacations, we always booked a trip from the airport in Athens to the apartment for the Airbnb apartment or we were always offered that. So you can be sure that it is a reasonable price and that you will not be ripped off. Despite previous worries and some reviews, we found entering Greece during this difficult Corona time as pleasant.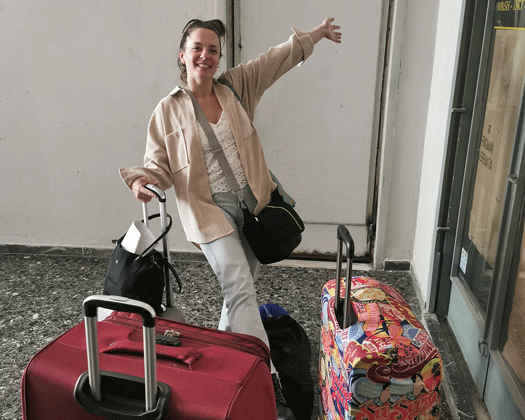 Good to have you here…