The ferry schedules for ferries in Greece are updated every year, so it is difficult to determine exactly which ferry goes where and when. We have tried to record all general information about the ferries here, which will help you to better understand the prices and timetables.
The website for the latest information on the ferries that we would like to recommend to you is DirectFerries. This is the largest provider of ferry tickets in Europe. There are several other providers such as aFerry, greekferries or ferriesingreek. Some of them have slightly higher prices. At DirectFerries we have always paid the cheapest price so far. Even if the other sites often offered the same price.
However, since DirectFerries is not only active in Greece and has a huge network with 700 routes, you can often negotiate special deals with the shipping companies, which is reflected in the prices.
It is also important to know that the ferry tickets must be available in printed form. Since mid-2020 also with a completed COVID 19 questionnaire per person. The staff on the ships is mostly lenient if a few documents have not been completely filled out in the hustle, and you can then do this there, but I would not rely on that, especially in the high season.
The most important points summarized: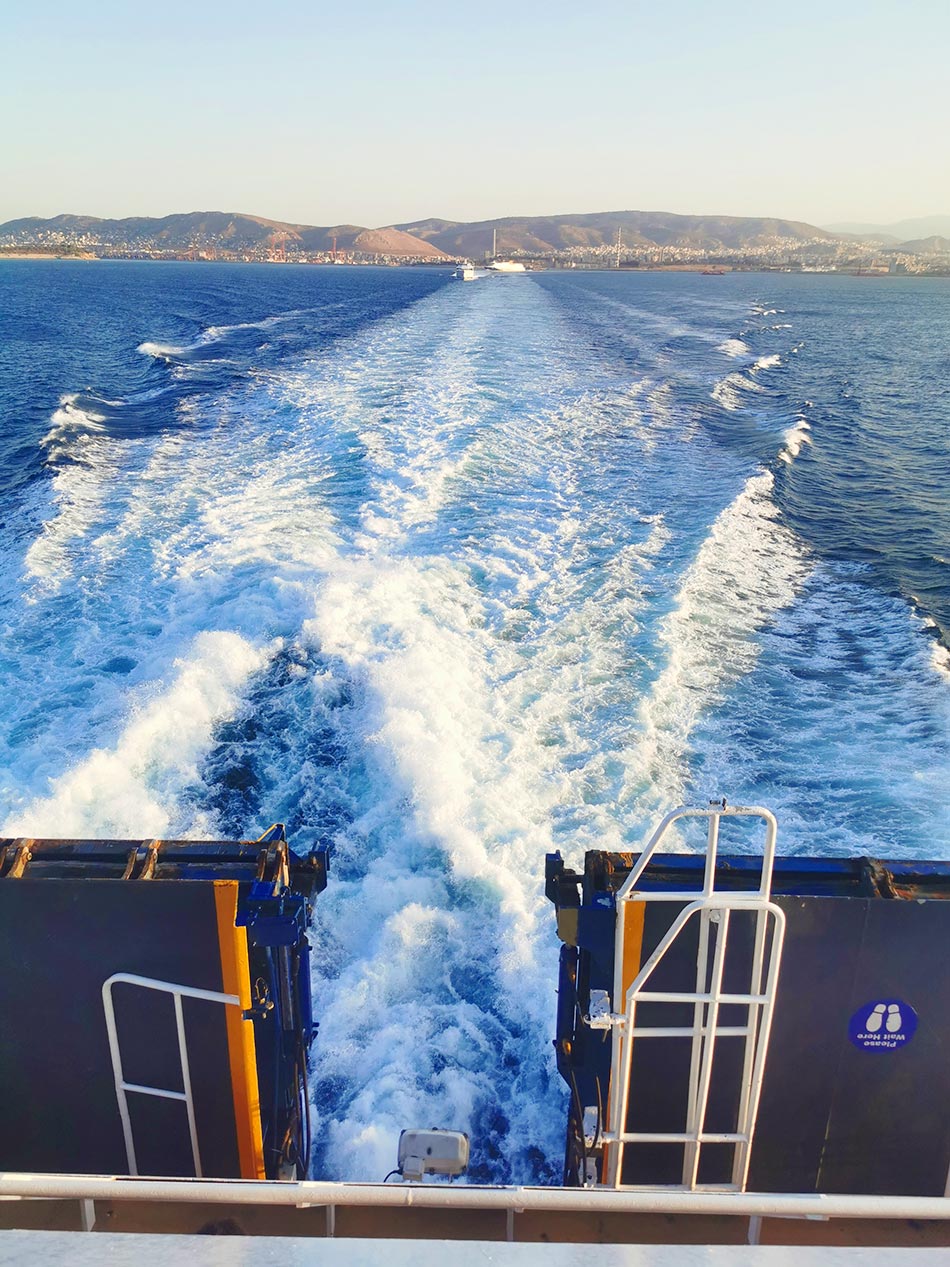 3.2 Northern Cyclades
The second route in our program is much more relaxed and more suitable for real Greece lovers. From athens airport we drive to the nearby port of Rafina. Which is the second largest port in Athens after Piraeus. This is only a about 30 minutes drive to the northeast, whereas Piraeus in the southwest is located across Athens. From Rafina the ferry then goes south to the first island of Andros.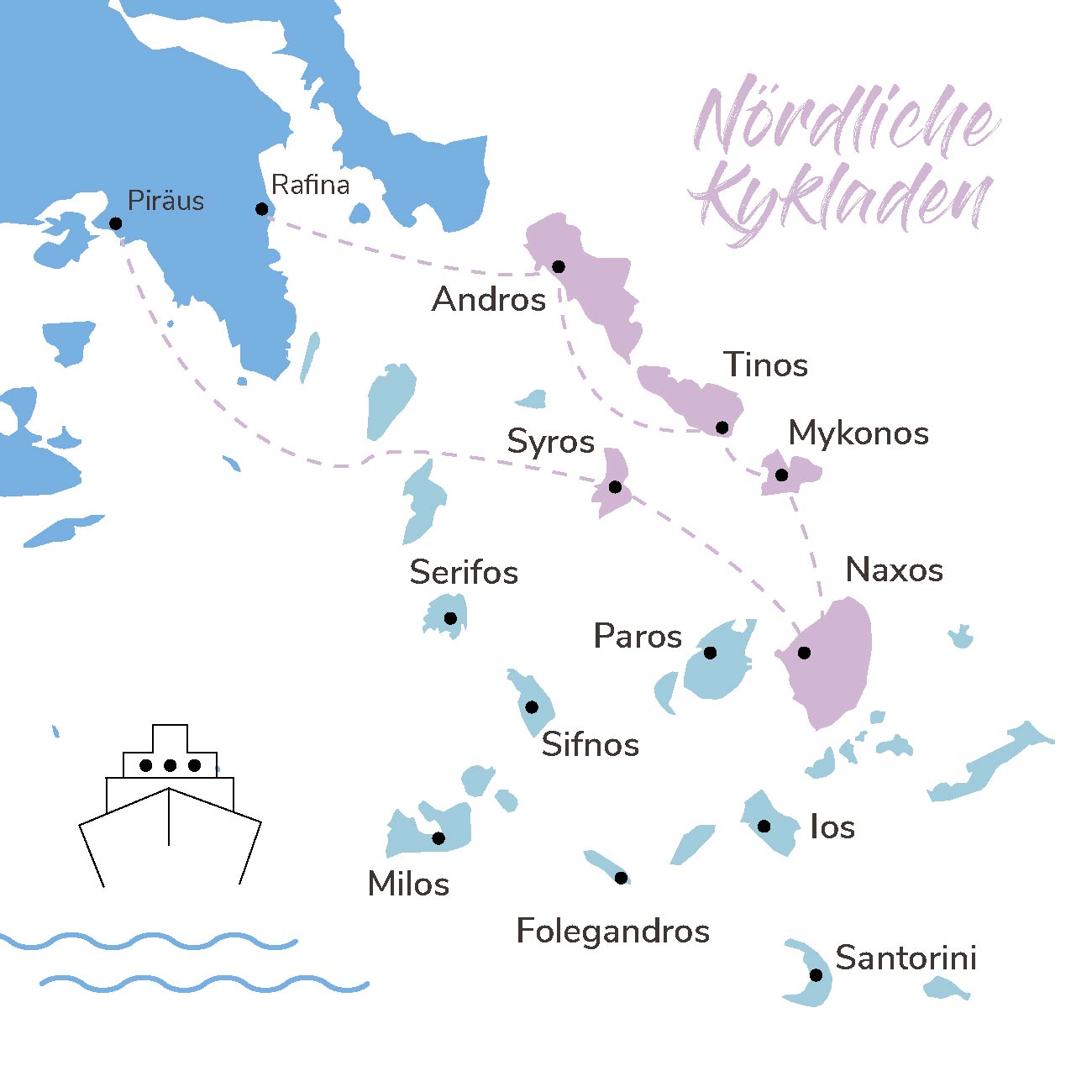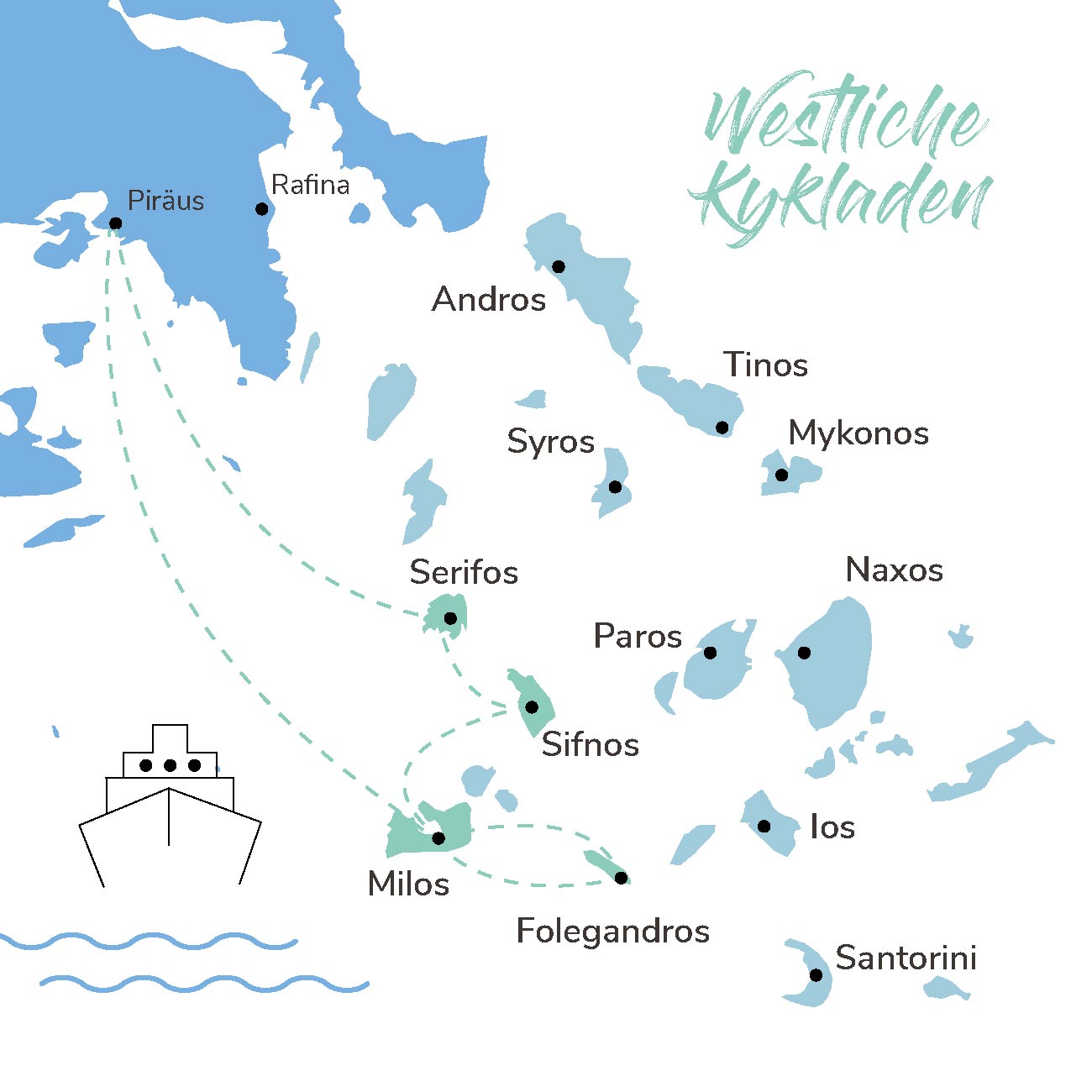 Good to have you here…